With the official launch of the iPad Pro, many apps are in the process of updated to take advantage of the new iPad Pro screen real estate and new features of iOS 9.
Some of the more interesting apps that have been updated include Paper.
This app allows you to draw, sketch, make lists, and more. Their ink engine has been updated to take advantage of Apple's new Pencil stylus too.
If you want to visualize, maintain and monitor your projects, consider OmniPlan 2 by OmniGroup. The latest update to the app supports the new iPad.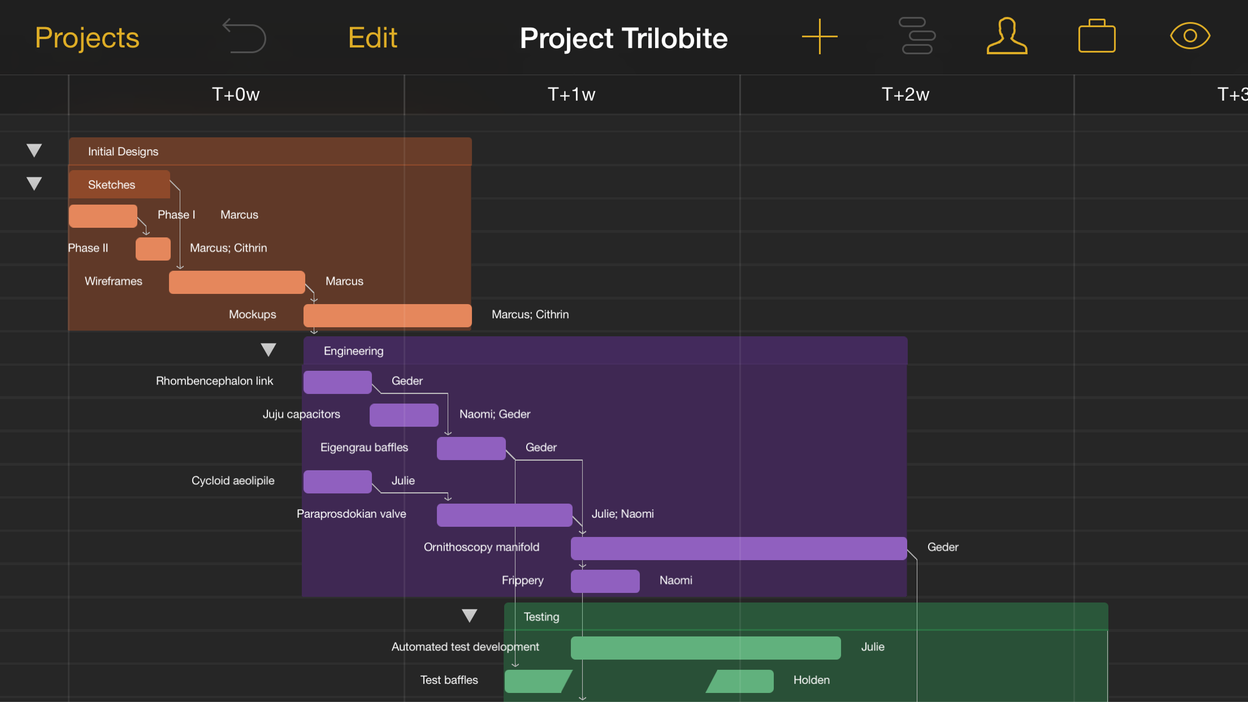 You can watch some videos about the app in use from OmniGroup's website.
OmniPlan 3 for the Mac was recently introduced. It brings many new features to the already outstanding planning app including a multi-project dashboard, network diagrams, earned value analysis and more
Make sure you update your apps via the App Store to take advantage of all of the new iPad Pro features.