If you are interested in using and learning about databases that can be synced with your various devices via the cloud by using a browser on your Mac and an app on your iOS device, check out AirTable.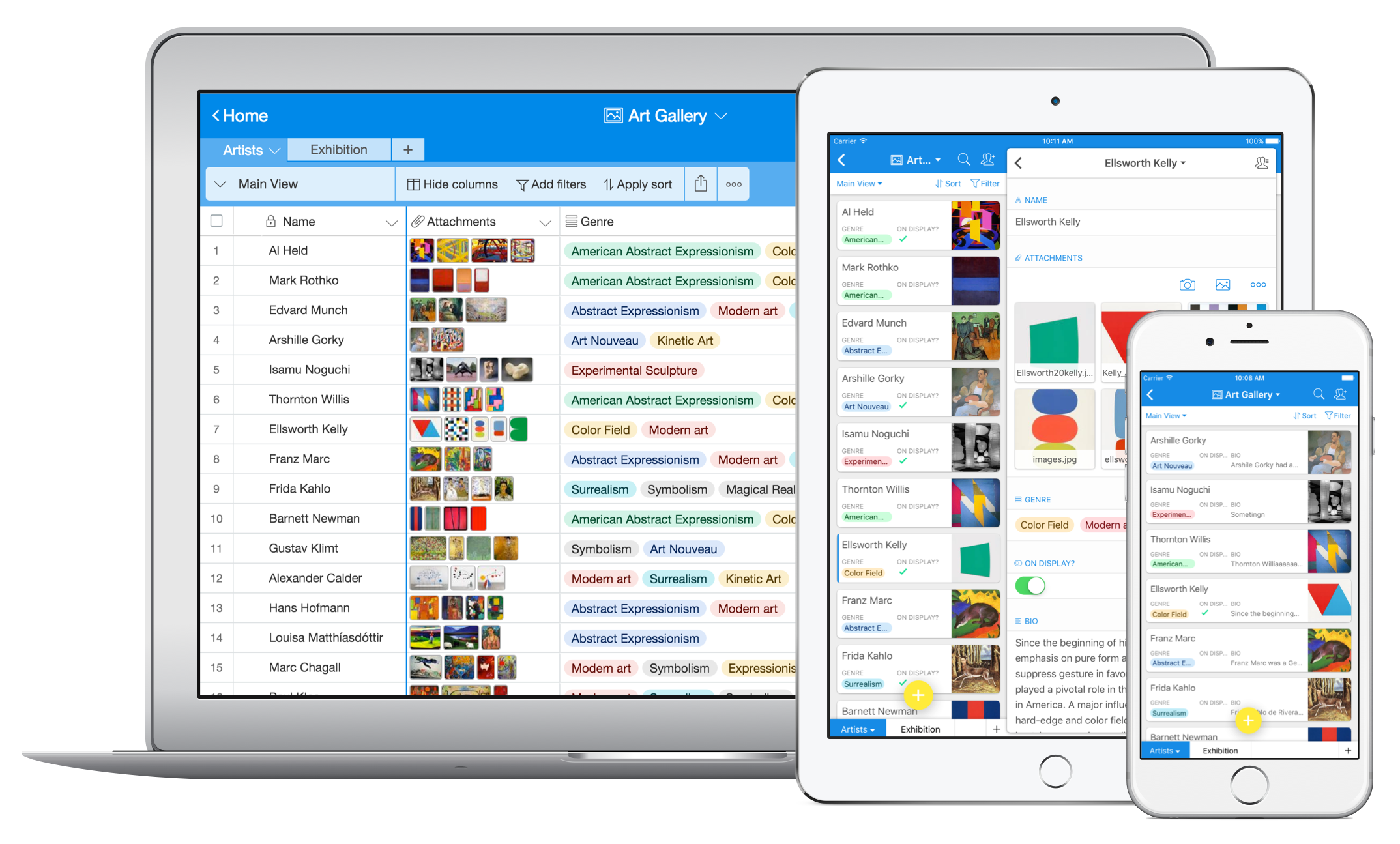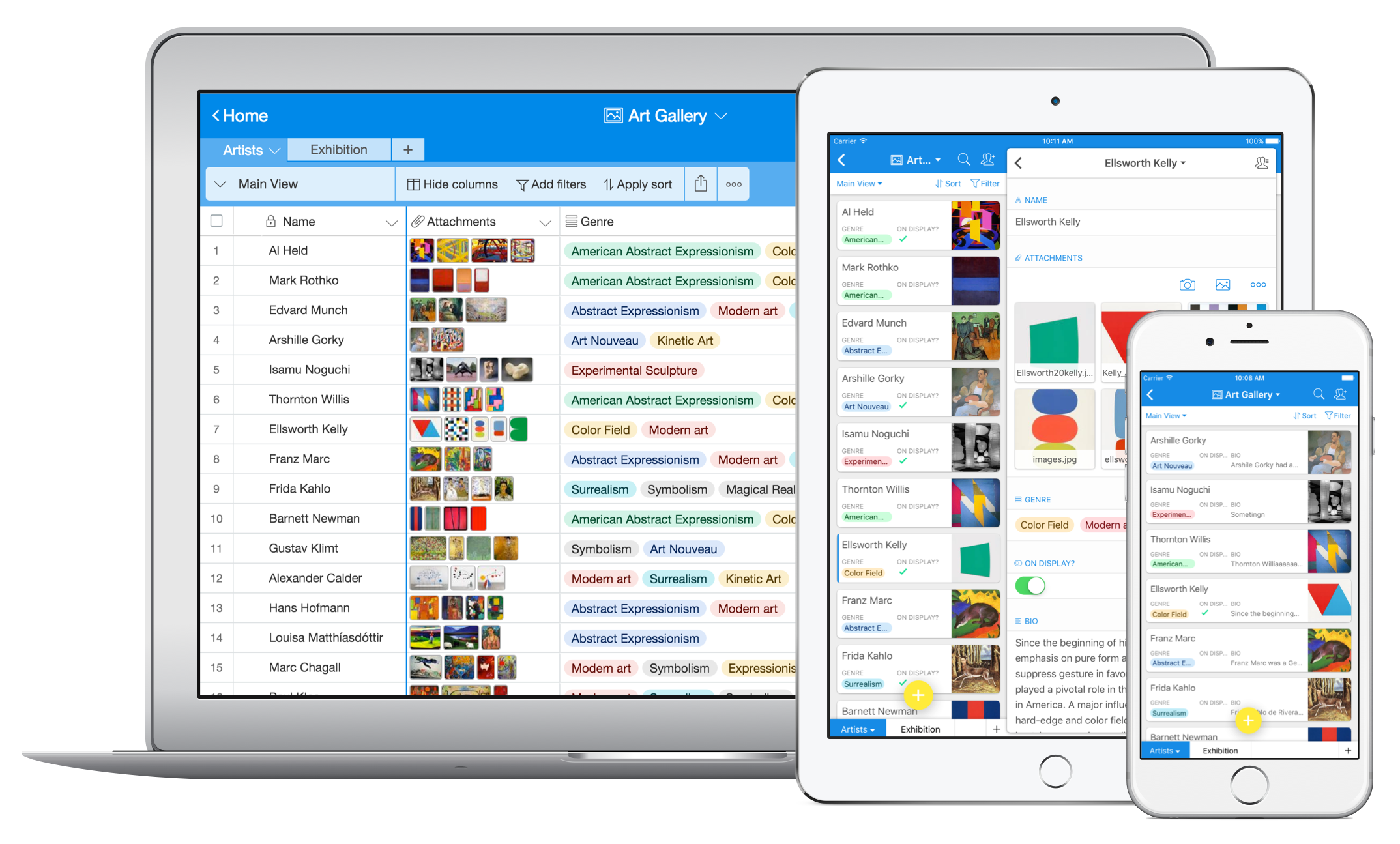 The feel is like a very flexible spreadsheet. However, it is really a powerful relational database. Collaboration is also possible. You can share tables, see changes, chat with teammates and more.
Content too can be integrated with services like Dropbox, Box, Evernote, Google Drive and more.
There are starter templates that allow you to get going fast. You can create your own too. The templates are set up for both personal and business functions. The template categories include: personal, sales & customers, event planning, project management, human resources, and software development.
The pricing is set up as follows: Free unlimited databases that do not exceed 1,200 rows per database and up to 2GB database / attachment space size. For $12 per user per month, you get up to 5,000 dos and up to 5GB. For $24 per user per month, you get 50,000 rows and up to 20GB of space along with priority support. There appears to be enterprise support coming soon.
According to the Airtable website "You can add as many collaborators and bases as you'd like for free, as long as each base falls below the per-base record limits described above. If any of your bases exceeds those limits, you'll need to upgrade the team to which that base belongs (if you are a solo user, you are considered a "team" of one person).
For paid teams, you will be charged the per-user, per-month fee for each person you've invited to collaborate on bases belonging to that team. You will not be charged for read-only collaborators.
If you're using Airtable for a nonprofit or an educational institution, you may qualify for a discount."
There is a support page that addresses popular questions. You can see Airtable in action at these video pages.
To check out the iOS version of the app, click here. The Mac version is here.